Francis Worldwide
School of Continuing Studies
Career-Focused, Flexible Programs for Adult Continuing Education Students
Gain the skills that you need to move your career forward in business, technology, education, healthcare, or social services fields with an online degree or certificate through Francis Worldwide School of Continuing Studies at Saint Francis University.
Why Saint Francis?
Experience Impact-Driven Online Programs
Values-driven professionals who want to make a difference are always in demand.
Whether you study on campus or pursue your degree 100% online, the Saint Francis University promise is the same for every student. We will help you to "become that someone" who makes an impact in your chosen field.
We offer a free review of your transcript(s) for earned credits from an accredited college or university.
Honoring Your Past Experience, Supporting Your Future Goals
Your success team knows that college holds different challenges for working adults. As an online adult education student at Saint Francis, you will have the personalized advising and support you need to be successful.
choose a career path that is in sync with your goals and values
navigate earning credit for work experience or past college courses
access the stellar student success services available to all students, on-site and online
Take the first step.

Request information about our online adult education programs and one of our dedicated enrollment counselors will connect with you.
Choose your online program. 
Education Certificate/Endorsement Programs

We offer a robust online portfolio of Pennsylvania Department of Education (PDE)-approved endorsement and certificate programs.

 

To view available programs visit:

Skill-Builder Certificates

Explore certificate programs for those who have already earned a bachelor's degree and now would like to learn focused skills in another area. 

 

For more information call or email us:

 

1-800-457-6300
Our Staff
Staff members within the Francis Worldwide School of Continuing Studies are experienced in working with adult students like you. We are available to answer your questions and guide you through our extensive portfolio of program offerings to help you find the right path to meet your goals.
Connect with us!
Email: worldwide@francis.edu
Call us: 1-800-457-6300
---
Dean of Francis Worldwide School of Continuing Studies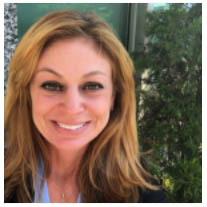 Dr. Tricia McFadden
TMcfadden@francis.edu
814.471.1163
Ms. Sherri Link
Director of Academic and Student Affairs
814-472-3058
Ms. Gabrielle Cronin
Associate Director of Operations
814-472-2811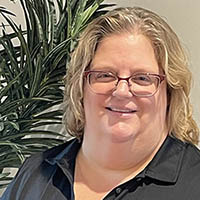 Heather Jones
Online Academic Advisor
814-471-1146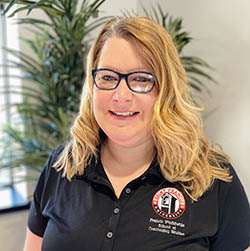 Ms. Kristin Hann
Coordinator
814-471-1102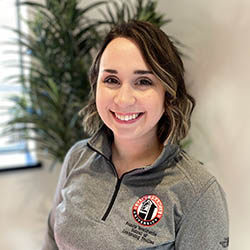 Ms. Cassandra Perry
Online Academic Advisor
814-472-2707
Our Online Environment
In our online degrees and certificate programs, your instructors share their classroom knowledge and industry expertise in ways that are proven to work best for adult learners. The right technology, coupled with small class sizes, will allow you to build relationships with fellow students and have meaningful interactions with your instructors.
Francis Worldwide Faculty
Degree and certificate programs offered through the Francis Worldwide School of Continuing Studies are taught by an advantageous mix of accomplished SFU faculty and industry experts who are passionate about teaching adult learners.
In our online courses, you will find faculty who:
bring real-world expertise into the classroom.
tailor their online courses to best deliver the subject matter.
are trained in effective online teaching styles and technology tools.
Applications are always open.
Applications for most online adult education programs are accepted on a rolling basis with opportunities to start any time of the year. In fact, we have two starts per semester, typically the beginning of the semester and mid-semester.
Attention Prospective Online Students Residing Outside of Pennsylvania
According to higher education regulations, Saint Francis University and its online/distance education courses and programs must be authorized in certain states prior to offering those courses or programs to students residing in those states. Prospective students residing outside of Pennsylvania should consult the University's State Authorization web page to determine their eligibility for admission to our online programs or enrollment in an online course.
Important Note: If you are considering an academic program that leads to a professional license or certification in your state, it is highly recommended that you first seek guidance from the appropriate licensing agency in your home state before beginning the academic program located outside your state.
Questions may be directed to (814) 472-3199.

Student Complaint Resolution
---
Student Identity Verification for Online Learning

Saint Francis University does not charge a fee for student identity verification for online learning. Any required travel to campus for student identity verification for online learning would be indicated prior to and during the registration process through publications such as course syllabi, the University's website, or the course catalog.