SFU @ The Curry Innovation Center
Strategic Space Supporting Innovation
Saint Francis University at The Curry Innovation Center
SFU's new presence in the Curry Innovation Center in downtown Altoona, Pa. is intentionally designed to bring together entrepreneurial, progressive leaders who thrive on the ability to think limitlessly and identify solutions that ultimately deliver real-world, real-time outcomes.
The first floor of the new center is home to:
Inside the space, strategic business and educational collaborations are at work to produce solutions that will impact everything from workforce readiness and STEM literacy to improving advanced manufacturing processes for regional businesses.
---
Historic Setting
The Saint Francis University Curry Innovation Center is located on the first floor of the former Vipond Appliance Store building, a facility beautifully rejuvenated by
CurrySupply Holdings
.
Located in Altoona's historic district on the 1400 block of 11th Avenue, the building is designated as part of the City of Altoona/Logan Township Enterprise Zone.
The building was constructed as the first Sears Roebuck & Company and JC Penney's stores in the city's commercial corridor. This section of Altoona is experiencing an economic renaissance.
---
Saint Francis Curry Innovation Lab
A peek inside the lab space within the Curry Innovation Center reveals the future of education. Here students and practitioners come together to engage in creative exploration, thoughtful investigation, and solution-based collaboration. Under the guidance of qualified faculty, students test and propose solutions to solve problems and place results into action.
Research: Transforming Tomorrow
The hallmark of a Saint Francis University education includes experiential learning to engage, retain and propel students to successful careers. The SFU Curry Innovation Center provides key opportunities for SFU students.
Current Research Projects
---
Lube Tank Mechanical and Hydrodynamics Study
In partnership with Curry Supply, the study expects to identify and establish the relationship between hydrodynamic 'sloshing' and large tube storage tanks' structural integrity and safety requirements.
---
Comprehensive Productivity Dashboard of Curry Fluid Power
In partnership with Curry, the data gathered from the dashboard will guide data-informed inventory goals, monitor progress, and improve inventory management.
---
Levity Brewing & SFU Chemistry Fermentation Product Development
In partnership with Levity Brewing, students will gain experience with the fermentation of beer, wine, cheese, etc. They will research the impact of high altitude on grape growing.
Meeting Tomorrow's Workforce Needs
The Curry Innovation Center partnership with Saint Francis signals a commitment to our region to meet the workforce needs of tomorrow through innovative educational programs.
This new facility is now home to the Francis Worldwide School of Continuing Studies. The mission of Francis Worldwide is to offer career-focused, flexible online and on-site SFU programs tailored to adult students preparing for careers in business, technology, education, healthcare, or social service fields.
---
Featured Program:
Executive Doctorate of Education in Innovation and Organizational Leadership
This new online research-based doctorate is an entrepreneurial and transformative 32-month program for confident leaders who are inspired to drive future innovation, using servant leadership as a framework for doing so. The format offers fully online courses with an extended weekend residency requirement each semester (8 total residencies in the Curry Innovation Center).
---
Address & Directions
---
Address:
1425 11th Avenue
Altoona, PA 16001
Contact Us
---
For questions on the activities within the center, contact us at:
curryinnovationcenter@francis.edu
---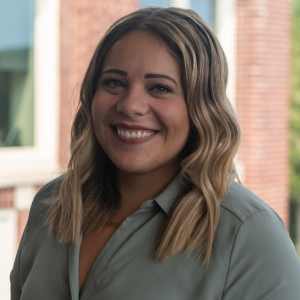 Event & Facility Site Manager
Ms. Tabor Schilling
814-472-3445