Dr. Kihwan Bae
Profile Image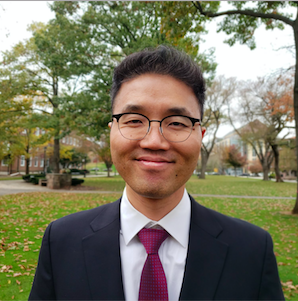 Position: Assistant Research Professor
Department: Business Administration
Office: 308 Schwab Hall
814-472-2837
About Dr. Kihwan Bae
Education
Ph.D., Rutgers University
B.A., Yonsei University
Biography
Kihwan Bae, PhD is an Assistant Research Professor in the Shields School of Business and a research fellow at the Knee Center for the Study of Occupational Regulation at the Saint Francis University.
Dr. Bae's current research interests lie at the intersection of labor economics and consumer finance. He is particularly interested in empirical analysis on economic incentives and public policies relevant to occupational licensing, migration, higher-education financing, and high-cost consumer loans.
Dr. Bae teaches classes in business analytics: Data Base Management and Introduction to Business Analytics.
Prior to joining the faculty at SFU, Dr. Bae was an economist at the Bank of Korea (BOK). At the BOK, he conducted economic policy research on the East Asia and Pacific region and contributed to publishing the BOK Annual Report and launching new policy research paper series.
Dr. Bae received a PhD in economics from Rutgers University and a bachelor's degree from Yonsei University. During his undergraduate study, he and his colleagues won the National Monetary Policy Competition in South Korea, a student competition similar to the College Fed Challenge.
Courses Taught
BUSA 201 Introduction to Business Analytics
MIS/CPSC 345 Data Base Management
Additional Information