SAINT FRANCIS UNIVERSITY
Family Weekend
Family Weekend 2023
Friday, September 22 - Sunday, September 24, 2023
---
Note: Brunch with the President Registration is now Closed.
---
---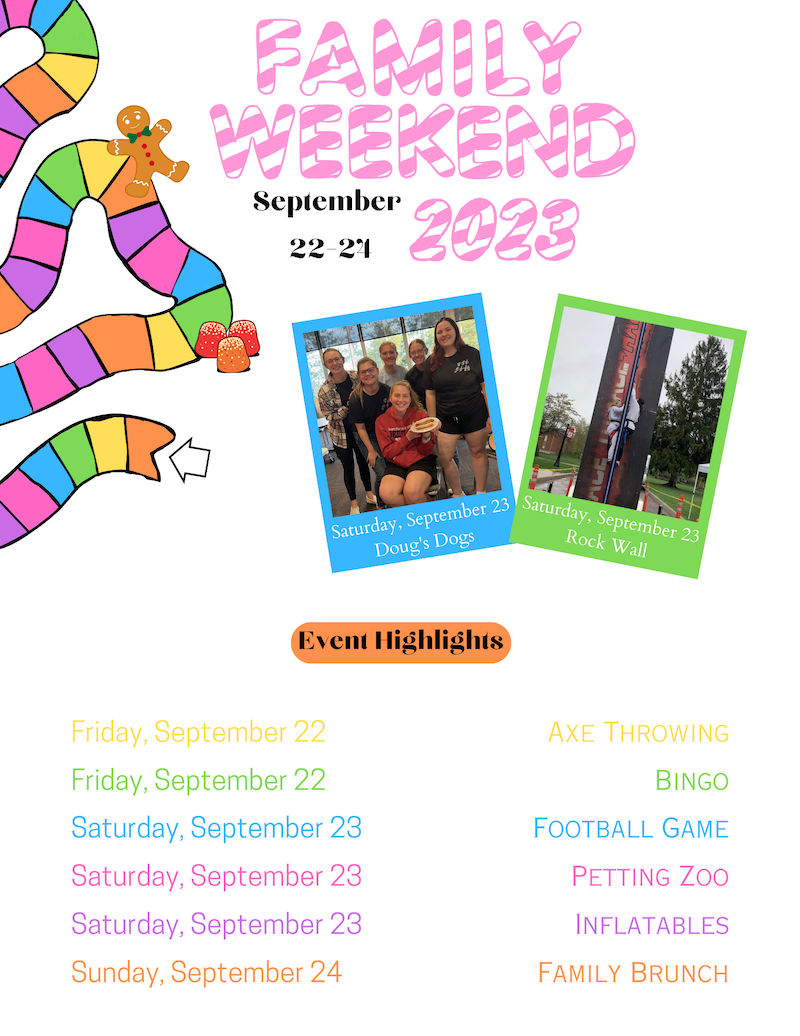 ---
What is Family Weekend?
The annual Family Weekend Celebration is one of SFU's oldest traditions where parents, siblings, and other family members of our students can return to campus for a weekend full of fun and exciting activities and events for the whole family to enjoy together!
---
Family weekend is coordinated by the SFU Student Activities Organization (SAO).