Saint Francis University Designated as National Center of Academic Excellence in Cyber Defense
University Communications & Marketing | 03/09/2023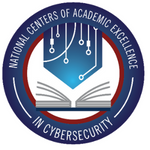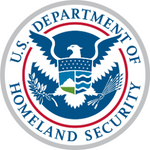 National Center of Academic Excellence in Cyber Defense Designation
---
After completing a rigorous review process, Saint Francis University has been designated as a National Center of Academic Excellence in Cyber Defense (CAE-CD) for its validated degree program in the Bachelor of Science in Cybersecurity Administration and Digital Forensics through the academic year 2028.
The CAE-CD program, jointly sponsored by the National Security Agency and Department of Homeland Security, recognizes the dire need for skilled cybersecurity professionals and exists to reduce vulnerability in the nation's information infrastructure by promoting higher education and research in cyber defense.  Colleges and universities that receive the CAE-CD designation are formally recognized by the U.S. Government for their robust cybersecurity-related programs, have undergone an in-depth evaluation and have met stringent requirements. Attending a CAE-CD-designated school assures students that they will be taught the most current curriculum meeting the most critical standards.
In its endorsement letter, the NSA said, "Saint Francis University's ability to meet the increasing demands of the program criteria will serve the nation well in contributing to the protection of the National Information Infrastructure."
According to Professor John Valkovci, Cybersecurity Program Coordinator, "Being certified as a CAE-CD school by the NSA ranks Saint Francis University among the best cybersecurity schools in the nation and is a clear testament to Saint Francis' exceptional cybersecurity program.  It also confirms our commitment to excellence in preparing the next generation of cyber-defenders to safeguard our digital future by providing students with extensive hands-on opportunities to master the skills necessary to succeed in today's cybersecurity workforce, and the opportunity to earn a number of internationally-recognized certifications." 
Professor Valkovci also recognized the significant contributions of faculty and staff who were instrumental in this achievement, including Dr. Rachel Wagner, Chair of Math, Engineering and Computer Science; Drs. Dan Wetklow and Kevin Slonka of the Department of Computer Science, Professor Mike Zambotti of the Department of Cybersecurity, and Beth Warner, and said, "This accomplishment would never have been possible without the collective effort, dedication, and support of this team of professionals."
In addition to the prestige of attending a CAE-CD institution and receiving a top-notch cybersecurity education, students attending Saint Francis are eligible for additional benefits including financial assistance, scholarships, and grants through the Federal CyberCorps Scholarship for Service Program and the Department of Defense Cyber Scholarship Program, which provide for full cost of tuition, books, and required fees; full cost for health care; a stipend for room and board; and, employment by Department of Defense Agency after graduation, as well as other scholarship and internship opportunities including the CRA Scholarships for Women Studying Information Security. In addition, students will have a distinct advantage in securing a job after graduation, as many employers prefer to hire candidates who have attended a CAE-CD because they know that these candidates have received the highest quality training and education.  
Saint Francis University offers a Bachelor of Science in Cybersecurity Administration and Cybersecurity Concentrations in other other major fields of study, and advances cybersecurity education and understanding through its Center for Cyber Defense Education.
Students studying cybersecurity at SFU can benefit from the University's $1.5 Million DiSepio Chair Endowment, which provides research funds and access to industry-relevant equipment to engage in real projects. The Endowment also provides scholarships to students majoring in Computer Science  and Cybersecurity.
To learn more about the Cybersecurity program at SFU, visit: francis.edu/cybersecurity-administration