SCHOOL OF STEAM
Computer Science, Bachelor of Science
Introduction
Pave the Way with a Degree in Computer Science from Saint Francis University
Computers are integral to our world and the skills to utilize them are in great demand. These skills come in many varieties and can be applied in any number of different ways.

One of the key features of the Computer Science program at Saint Francis University is its flexibility. As a Science student, you will complete a common core that focuses on coding as well as fundamental concepts that all Computer Scientists should understand. After completing this core, you will have a great deal of freedom in deciding how to configure your education to best utilize your individual strengths and preferences and to prepare for an outstanding career.
Offered: On-campus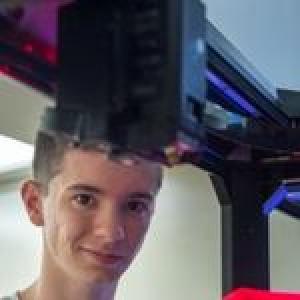 $1.5 Million DiSepio Chair Endowment for Undergraduate Research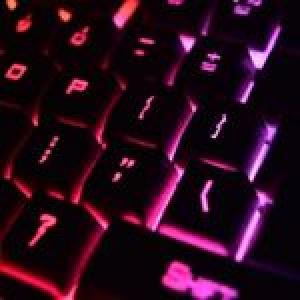 enjoy our state-of-the-art, dedicated computer science spaces
get hands-on experience with skill-based projects and research opportunities

The SFU LEARNING EXPERIENCE
Computer Science the Saint Francis Way
As a student in our program, you'll first tackle the fundamental concepts of computer science before choosing the specialization that best suits your interests. You will choose from;
Our dedicated computer science facilities and our emphasis on practical, hands-on experience will ensure you are well prepared for a career as a computer systems administrator, database administrator, software engineer, and more.
Why Study Computer Science at SFU
Flexible Program: After completing our core courses, you can tailor your degree to your particular passions and interests with one of our specializations, minors, or complementary majors.
Practical Application: Our faculty design courses, projects, and research opportunities that allow you to put your skills in programming, coding, and more to the test in real-world scenarios.
State-of-the-Art Facilities: You'll have access to the program's dedicated programming classroom and the DiSepio Computer Science student lounge which facilitates student teams' design and programming activities.
Committed Resources: The $1.5 Million DiSepio Chair Endowment provides opportunities for the Computer Science and Cybersecurity students have access to up-to-date, high-tech equipment and research funds to engage in real projects. The Endowment also provides scholarships to Computer Science and Cybersecurity students.
CURRICULUM & COURSES
What You'll Learn in the Undergraduate Computer Science Program
Our curriculum is designed to first provide you with a solid foundation in the core concepts of computer science, then allow you to branch out into a specialization, minor, or second major that best suits your interests. You'll develop valuable skills in coding, programming, networking, security, and systems management while taking advantage of our dedicated computer science facilities. Our programming classroom and advanced research laboratory are equipped with modern workstations, large-screen monitors, and cutting-edge hardware and software, allowing you to develop practical skills, conduct research, and make connections that will prepare you to find a career in the field.
Degree Paths

Learning Objectives
Computer Science, B.S.

You will choose 2 of the 4 tracks

OR

1 concentration in order to complete your degree

Tracks

Programming & Languages
Information Technology
Machine Learning and Data Science
Software Development

---

Concentrations

| | | | |
| --- | --- | --- | --- |
| Gaming/New Media Design and Production Concentration | We've partnered with Harrisburg University of Science and Technology, where you'll spend 2 semesters learning on-site in their state-of-the-art production facilities | | Plan of Study |

---

Minors

Upon successful completion of the program, Computer Science graduates will:

be able to write programs of substance;

understand the fundamental concepts of Computer Science;

have an understanding of the skills and competencies needed of Computer Scientists in multiple domains;

understand the importance of the human element in Computer Science.
Benefit from our Experienced Faculty
Sharing their wide range of knowledge and experience, our faculty is dedicated to the comprehensive student experience. Not only will they focus on the fundamentals of information systems, but also cybersecurity, homeland security, risk management, security governance, digital forensics, criminal investigation, business continuity planning, security architecture, physical security, and critical infrastructure protection.
Chair: Dr. Rachel Wagner, rwagner@francis.edu, 814.471.1215
Program Lead: Dr. Kevin Slonka, kslonka@francis.edu, 814.471.1155
Career Outlook in Computer Science
Computer scientists' skills in problem solving, communication, and working independently as well as part of a team make them highly sought after graduates, typically earning among the highest salaries of any major right out of college. Computer Science graduates in careers like computer systems administrators, database administrators, and computer software engineers earn median salaries of over $90,000 per year, and the employment growth for these fields continues to rise.
SFU Graduates:
Nearly 100% of our Computer Science graduates find employment in the field within 12 months of graduating at places such as:

FAQs
Frequently Asked Questions About Computer Science and Saint Francis University
What kinds of research projects have Comp Sci undergrads worked on?

Projects that Matter

Real projects - Real clients - Real jobs

Our students carry out real-world projects with industry and nonprofits. Computer Science Student Development Teams have:

studied the feasibility of SFU becoming a tablet university by pushing the IPAD and other mobile technologies capabilities to the edge;

investigated of zero client machines feasibility as replacement technology for laptops;

designed and developed Catholic Diocese iPhone  and web apps to publicize church events;

developed an application to track and communicate computer science internships in the local geographic area.

These real applications enhance our students' portfolios, communication skills, and career networking opportunities.

What types of real-world experiences do your Comp Sci Majors have?

Our students get real-world experience that equips them with the skill sets they need to land world-class careers. A vast set of opportunities awaits the engaged student, including:

 

serving as Network Administrators on the department's own server cluster running VMware Enterprise;
providing real CS services to clients on and off-campus;
internships with technology research organizations;
CS teams participate in the ICPC Programming Competition.

What types of awards and scholarships are available for majors?

Department Fellowship for students

Fellowships are awarded to students majoring in Computer Science.  The Fellowship requires the student to remain as a Computer Science major, maintain good academic standing (3.0 QPA), and participate in either an internship or an undergraduate research project or a study abroad experience prior to graduating. Students, as Computer Science Fellows, should also be willing to participate in outreach, tutorial, or service activities. 

 

Department Awards for Students

Computer Science Undergraduate Summer Research Award

Computer Science majors may receive an award to carry out Undergraduate Summer Research with a faculty mentor. A number of research topics are possible ranging from applied real-world problems to theoretical questions. Students in previous years have received a stipend for the eight-week research program.

 

Computer Science Department Travel Award

Students who present at regional and national conferences may receive a monetary award to help with travel-related expenses. Students also present their summer undergraduate research results, seminar research projects, and independent study projects at on and off-campus events as well as participate in programming competitions.

 

 

 

What is the "Gaming Club" at SFU?

Gaming Club

The gaming club was formed by a group of friends in the Computer Science program who shared a love of video games. The club incorporates tabletop games such as "Dungeons and Dragons" and "Magic: The Gathering," as well as livestreaming party games such as  "Super Smash Bros.," "Mario Party," and "Mario Kart." Throughout the year, the club puts on fun events such as movie nights and board game nights. The club also does various fundraising events each semester partnering with different charities. 

Yes! SFU Esports is competitive at the highest level! If you are interested, check our program out! Lots of our Cyber and Comp Sci students are also part of Esports (but it's not a requirement!).    

 

What other degree paths are available to computer lovers?

Love computers? Not sure if Computer Science is right for you? Check out the other programs available to you at SFU:

 

Computer Science Minor 
Cybersecurity Administration Minor 
Computational concentration in General Engineering

About The Joseph and Marguerite DiSepio Chair in Computer Science
This $1.5 Million Endowment provides a rich set of resources and opportunities including:
The DiSepio Endowed Computer Science Scholarship,

Funding for Undergraduate Research for students as early as the freshman year mentored by Computer Science and Cybersecurity faculty.

The DiSepio Information Assurance Laboratory: a dedicated space for CS majors to work and play, equipped with enhanced technology resources.
Established in 2001 by Saint Francis University alumni, Joseph '58 and Marguerite (Scharpf) '60 DiSepio, the endowment is committed to raising the level of excellence within the computer science and cybersecurity department. The endowment funds faculty development, a distinguished lecture series, student internship programs, and research and practices in the field of security and information assurance.