SCHOOL OF STEAM
Cybersecurity Administration, Bachelor of Science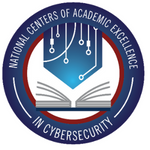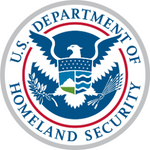 NSA/DHS Center of Academic Excellence in Cyber Defense
and Validated Program of Study in Digital Forensics
Offense and Defense in Every Corner of the Internet:
Become a Cybersecurity Specialist with a Degree in Cybersecurity Administration from Saint Francis University
More data than ever before is stored, managed, and handled online. With cyber threats, data breaches, and online crime on the rise, the field of cybersecurity continues to grow. Join us to become part of the next generation of information security specialists dedicated to protecting vulnerable data from hacking and cyber-related threats in a variety of industries. We ensure that you are prepared for a career in any sector, and opportunities to sit for certification exams will jumpstart your career potential!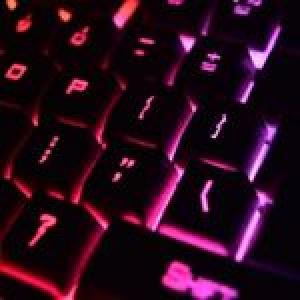 gain hands-on learning using industry-leading digital forensic software
sit for industry-recognized certification exams while pursuing your degree
The SFU LEARNING EXPERIENCE
CSA the Saint Francis Way
At Saint Francis University, you can combine your interests in computer science, information security, business, and leadership into a degree in Cybersecurity Administration.
---
As a student in our program, you will choose from 3 of the 4 tracks offered that best suit your interests. You will choose from
Our program:
offers practical experience through projects that use the latest industry-leading software, work-study programs, and internship opportunities;

is aligned with national cybersecurity professional job performance standards and frameworks;

provides students with the ability to sit for multiple, industry-recognized, certification exams while pursuing their degree.
Why study Cybersecurity Administration at SFU
Here are a few specific benefits of studying at Saint Francis:
Hands-on Learning Model: Each course is designed to focus on skill validation and includes lab exercises aligned with industry-required competencies and cybersecurity competitions. Through this hands-on learning model you'll develop an understanding of the various specialties in the Cybersecurity discipline and be able to demonstrate critical thinking skills to resolve real-world problems.
Certification Opportunities: Our program provides opportunities to take multiple industry-recognized certification exams, such as AccessData Certified Examiner® certification.
Committed Resources: The $1.5 Million DiSepio Chair Endowment provides Computer Science and Cybersecurity students up-to-date, high-tech equipment and research funds to engage in real projects. The Endowment also provides scholarships to Computer Science and Cybersecurity students.
State-of-the-Art Facilities: You'll have access to the program's dedicated programming classroom and the DiSepio Computer Science student lounge which facilitates student teams' design and programming activities.
Industry-focused: Our program is aligned with national cybersecurity professional job performance standards and frameworks, as well as industry needs, and is mapped to federal and national standards, such as the National Initiative for Cybersecurity Education (NICE).
CURRICULUM & COURSES
What You'll Learn in the Undergraduate Cybersecurity Administration Program
In teaching students to protect the confidentiality, integrity, and availability of information and information systems that support modern organizations and drive our society, students receive a comprehensive education in the fundamentals of information systems.
Degree Paths

Learning Objectives
Cybersecurity Administration, B.S.

You will choose 9 credits from 3 of our 4 offered tracks (totaling 27 credits) in order to complete your degree

Tracks

Blockchain Applications
System Administration
Digital Forensics
Penetration Testing

---

Minors

As a graduate of our Cybersecurity Administration program, you will be able to:

Use industry-recognized software and hardware to conduct digital forensic investigations that comply with the standard methodology and investigative process.

Apply a foundational understanding of computer networks, operating systems, file systems, and devices as they relate to digital investigations.

Understand and apply the legal, procedural, and ethical requirements related to the acquisition and analysis of digital evidence.

Demonstrate communication, critical thinking, reasoning, and problem-solving skills to resolve real-world, Cybersecurity-related scenarios and issues independently or as part of a team.

Excel in your chosen tracks, demonstrated by your success on certain certification examinations and on projects within their classes.

Benefit from our Experienced Faculty
Our faculty is comprised of industry professionals that specialize in either cybercrime or digital forensics. They are committed to teaching current best practices in the workplace. Our faculty have experience in handling complex online investigations, penetration testing, ethical hacking, and the dark web.
Department Chair: Dr. Rachel Wagner, rwagner@francis.edu, 814.471.1215
Program Director: Dr. Kevin Slonka, kslonka@francis.edu, 814.472.2285
Career Outlook in Cybersecurity
As cyber threats become increasingly common, the field of cybersecurity continues to grow at a rapid pace. In fact the demand, according to cybersecurityventures.com, grew 350% between 2013 and 2021. Analysts with the U.S. Bureau of Labor Statistics project 28% employment growth from 2016 to 2026 for information security analysts.
Our Cybersecurity Administration program will prepare you for careers in sectors such as:
federal and state government agencies

corporations

banks and financial institutions

information technology departments

law enforcement

health care facilities and

hospitals
FAQs
Frequently Asked Questions About Cybersecurity and Saint Francis University
How is Cybersecurity Different from Computer Science?

Cybersecurity is a specialization for students that want a career in protecting computer networks from attacks. In comparison, Computer Science is more technical and broader in nature, encompassing everything involving computers and computing, including security but also including programming, networking, and more.

What majors complement Cybersecurity Administration?

Although CSA is available for any student, it complements well with a variety of other programs available at Saint Francis:

    

Computer Science: A degree in Cybersecurity Administration and a minor or second major in Computer Science are perfectly paired. Add the depth of programming and networking from computer science and put these skills to use in your future Cybersecurity career.

 

Computational Modeling Minor in General Engineering: This is a great option for computer lovers.

 

Criminal Justice: A degree in Cybersecurity Administration and a minor or second major in Criminal Justice will set you up very well to put your Cybersecurity skills to use shutting down those who seek to do harm to our connected world.

 

Management Information Systems: Our MIS program combines Cybersecurity with Computer Science and Business, preparing you for leadership roles in information management centers. Pairing MIS with Cybersecurity Administration is a great way to develop expertise.

 

Mathematics: A degree in Cybersecurity Administration and a minor or second major in Mathematics allow you to explore the theoretical principles and joy of Mathematics and gain a very marketable skill-set in CSA.

---

Business-Related Programs: Our program approaches Cybersecurity from a business perspective. Having a minor or second major in a business-related program  particularly advantageous for students who are interested in both business and information security. All businesses need someone who knows how to keep their information secure!

 

What is the "Gaming Club" at SFU?

Gaming Club

The gaming club was formed by a group of friends in the Computer Science program who shared a love of video games. The club incorporates tabletop games such as "Dungeons and Dragons" and "Magic: The Gathering," as well as livestreaming party games such as  "Super Smash Bros.," "Mario Party," and "Mario Kart." Throughout the year, the club puts on fun events such as movie nights and board game nights. The club also does various fundraising events each semester partnering with different charities. 

Yes! SFU Esports is competitive at the highest level! If you are interested, check our program out! Lots of our Cyber and Comp Sci students are also part of Esports (but it's not a requirement!).    

 

About The Joseph and Marguerite DiSepio Chair in Computer Science
This $1.5 Million Endowment provides a rich set of resources and opportunities including:
The DiSepio Endowed Computer Science Scholarship,

Funding for Undergraduate Research for students as early as the freshman year mentored by Computer Science and Cybersecurity faculty.

The DiSepio Information Assurance Laboratory: a dedicated space for CS majors to work and play, equipped with enhanced technology resources.
Established in 2001 by Saint Francis University alumni, Joseph '58 and Marguerite (Scharpf) '60 DiSepio, the endowment is committed to raising the level of excellence within the computer science and cybersecurity department. The endowment funds faculty development, a distinguished lecture series, student internship programs, and research and practices in the field of security and information assurance.