Explore your Uniqueness as a Leader in Ed.D. Course 2
Dr. Leah Spangler | 02/13/2023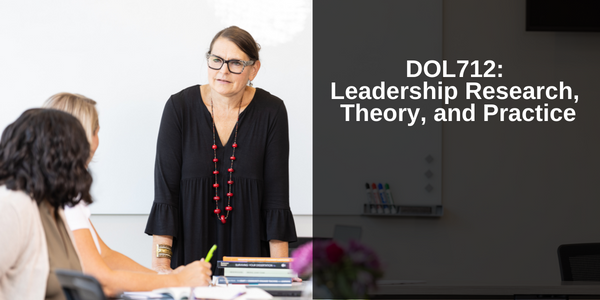 Who are you? What do you value? How do you want people to see you? These are big questions. Increasing your leadership ability begins with assessing yourself—what are your strengths and how can you build on them to boost your organization and those around you? John C. Maxwell, a noted leadership expert, says the greatest obstacle leaders face in their development, effectiveness, and advancement is the lack of self-awareness. To develop as a leader, it is critical to understand the impact we have on those around us.
My name is Dr. Leah Spangler. I will be guiding you through Leadership Research, Theory, and Practice, the second course in the Saint Francis University Doctor of Leadership program. Together, we will explore what makes you unique as a leader. This engaging, self-reflective course begins with an assessment of your strengths. From there, we'll consider how you can best leverage them in your leadership role.
As humans, we tend to think about and work on areas where we are weak. And while we can improve those skills, they'll never match our natural talents. Only by building on our strengths, we can increase our capacity to lead and inspire those around us. We'll start by using the CliftonStrengths assessment to identify our talents and create a plan of action.
We'll also take a deep dive into our own beliefs and behaviors. Guided by John C. Maxwell's The Self-Aware Leader, we'll reflect on ourselves and invite others to do the same, using their feedback to clarify how others see us, ensure our behaviors match our values, and consider strategies to build deeper relationships and unlock our leadership potential.
We'll round out the course by studying major leadership theories, analyzing their value, and using them as inspiration for developing a unique leadership style. By the end of this executive leadership course, you will be able to identify and clearly communicate your leadership style, enhance your skills through strategic learning and practice, and make progress toward becoming the leader you want to be.
While the course title may sound a little daunting, I promise this course will inspire you to become the best version of yourself as a leader.
Ready to get started? Learn more on the Ed.D. homepage.