Dr. Kevin Slonka
Profile Image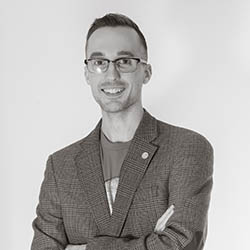 Position: Assistant Professor; Cybersecurity Director
Department: Computer Science, Cybersecurity
Office: Science Center 013
814-471-1155
About Dr. Kevin Slonka
Education
Sc.D., Information Systems & Communications, Robert Morris University

M.S., Information Security & Assurance, Robert Morris University

M.S., Information Technology Project Management

B.S., Information Technology, Mount Aloysius College
Biography
Dr. Kevin Slonka was raised in Western PA, completing his undergrad in Cresson, PA and all of his graduate degrees through RMU in Pittsburgh, PA.  He also holds various industry certifications, some of which are the Linux+, Certified Cybercrime Investigator, Certified Ethical Hacker, and Offensive Security Certified Professional certifications.
Dr. Slonka's research interests are in the field of cyber security, ranging from technical research to educational research.  His research received the Best Paper award at the International Association for Computer Information Systems conference in 2016, the Meritorious Paper award at the EDSIG Conference on Computing Education in 2021, and the Best Paper award at the Conference on Information Systems Applied Research in 2022.  Bringing insights from research and industry into the classroom is Dr. Slonka's favorite part of academia.
In addition to being in higher education since 2007, Dr. Slonka has also worked in industry since 1999 in various full-time and part-time roles and continues to do so, keeping his knowledge current.  He has worked at various Department of Defense contractors on civilian and military projects and also for a Managed Service Provider, where he lead cyber security efforts for local defense contractors, healthcare institutions, financial institutions, law firms, and many others.
Dr. Slonka enjoys traveling with his wife, biking, golfing, and a nice Chestnut Praline Latte from Starbucks.
Courses Taught
CPSC 231 Introduction to Networking

CPSC 322 Introduction to System Administration

CPSC 345 Database Management

CPSC 422 System Administration

CSA 332 Information Networking & Security

CSA 420 Ethical Hacking I

CSA 421 Ethical Hacking II

MBA 525 Management Information Systems

MBA 529 Selected Issues in Information Systems

MIS 102 Management Information Systems

MIS 342 E-Commerce

MIS 343 Systems Analysis & Design