Campus Information
Information Technology
OVERVIEW
Let us help you make the most of technology.
Open access to information and web-based communications is essential to every student's college experience. Saint Francis University has selected Collegis Education to provide managed technology and marketing services.
For more information on Collegis Education at SFU, please click here.
The Laptop Program
Every new full-time, undergraduate student is required to purchase a laptop from the SFU Laptop Program. Friendly, on-site customer service representatives make it easy for students to get set up with everything they need.
Email
Saint Francis University has established email as a primary vehicle for official communication with students, faculty, and staff. Official email accounts for students are serviced by the familiar Microsoft Office 365 - Outlook platform.
This system provides students several powerful and convenient features. All University communications sent via email will be sent to your @francis.edu address upon your matriculation to Saint Francis.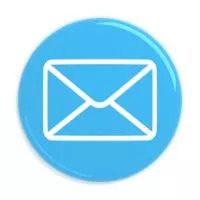 If you choose to redirect your SFU account to another account, @yahoo.com, you do so at your own risk.
Protect yourself:
Don't share your password with anybody, including peers, friends, and family members.
Wireless
Saint Francis University's wireless data network covers all academic areas, all residential (Student living) areas, and most communal areas around campus. This network handles daily traffic for students, faculty, staff, and visitors.
All residence hall rooms now have individual WiFi access points affording guaranteed connectivity and quality of service.
We recognize the constantly growing demand for network access by all types of mobile devices. Wherever you go, we've got you covered!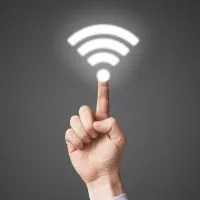 SFU Web Portal
IT Services supports Saint Francis University's administrative information system. The core system for all administrative function for the university is Jenzabar CX. Jenzabar CX is an "ERP" system (Enterprise Resource Planning) - an integrated information system which serves all departments within the university.
These modules include Admissions, Student records, Course and Class records, Registration and Academic History/Transcripts, Student financial accounts, Student Services, Human Resources, Alumni, Institutional Advancement, and Finance systems.

Jenzabar CX enables university departments to communicate with and to serve the campus community by providing a broad range of functions:
Enabling administrative offices and faculty to more effectively serve students and other constituents through the use of technology

Facilitating access to information by various university constituents (students, employees, alumni, etc.) from "anywhere" at "anytime"

Using technology to improve efficiency and to enhance academic and administrative productivity

Positioning information technology as a core resource for students, faculty, and administration
Two major examples of systems which provide access to information maintained by Jenzabar CX include

The "My Francis" Portal - This is an online access point to the university information system for faculty, staff and students, as well as incoming students, alumni and other constituents. The portal provides access to a user's own personal information, as well as allowing them the ability to conduct various aspects of business with the university.
Smart Classrooms
All smart locations support video projection from a laptop and in most cases stationary in-room computers to projectors or LED televisions. Several conference rooms offer various degrees of VTC (Video Teleconferencing) as well as phone conferencing options.
These conference rooms allow professors and other university departments the opportunity to enrich classroom lecture by offering industry professional guest speakers, webinars, and other educational programs.

Smart Classroom Features:
Ceiling mounted projector and projection screen
Wired and/or wireless internet connectivity
Stationary PC running the latest software
Connectivity for laptop projection
Document camera
VHS/DVD combo unit or Blu-ray player
Sound system
Extron push button control system
Lecture Capture (Schwab Hall School of Business)
Specific Room Details can be found on my.francis.edu (login required)
Network Services
Network Services ensures a reliable, secure and efficient network environment for the University community.
Design, installation, management, and expansion of all electronic networking devices (hubs, wireless devices, switches, routers, firewall, bandwidth shaping).
Design, maintain, and document cable plant and termination facilities.
Monitor, manage, and troubleshoot internal network and Internet connectivity.
Upgrade hardware and software on all networking devices.
Establish and monitor security for all network devices.
Establish standards and policies for responsible and appropriate use of network resources.
Manage DNS and DHCP configuration for the campus network.
Provide network connectivity assistance for end-user devices.

Design, installation, management, and replacement of server hardware and operating systems. This includes installation and upgrades of hardware, operating systems, databases, and server applications.
Monitor vendor and security organization bulletins for any known security vulnerabilities and bug fixes.
Routinely apply server operating system service packs, database updates, application updates, and security patches.
User Account management.
Maintain central file storage and print servers for faculty, staff, and students.
Provide backup and restore services.
Establish and monitor user and file system security.
Monitor servers, operating systems, databases, and applications to minimize failures or degraded performance.

Research industry trends for future growth in new technologies.
Utilize technical resources to troubleshoot day-to-day problems and issues.
Collaborate with technical experts on various projects and initiatives.
Provide consulting support for campus departments and other ITS teams.
Maintain notification systems for planned and unplanned outages.
Maintain updated policies, documentation, and logs for all equipment and services.
Administer and maintain security, power needs, and environmental conditions in ITS facilities.
Investigate and respond to any complaints regarding network or server abuse.
Provide second level support for advanced network/server issues and printing issues.
Recruit, hire, train, and supervise student interns.
Print Services
Printing is available at the following locations:
Library Learning Commons Building

Library Learning Commons Scholar Break Room

JFK Information Center

Christian Hall Information Desk

Adamucci Café Schwab Hall

Sullivan Hall 122

Stokes Athletics Center 2nd Floor

Schwab Hall 2nd Floor

Science Center Lower Level
Please be courteous, laser printers are not photocopiers. Discretion should be applied when printing e-mail messages or web page content.

Photocopier for multiple copies and color print are available at the Library Learning Commons Building and the Print Shop located in Raymond 8. Please be advised that a cost may incur for color printing.