What Should I Major in at College?
11/09/2018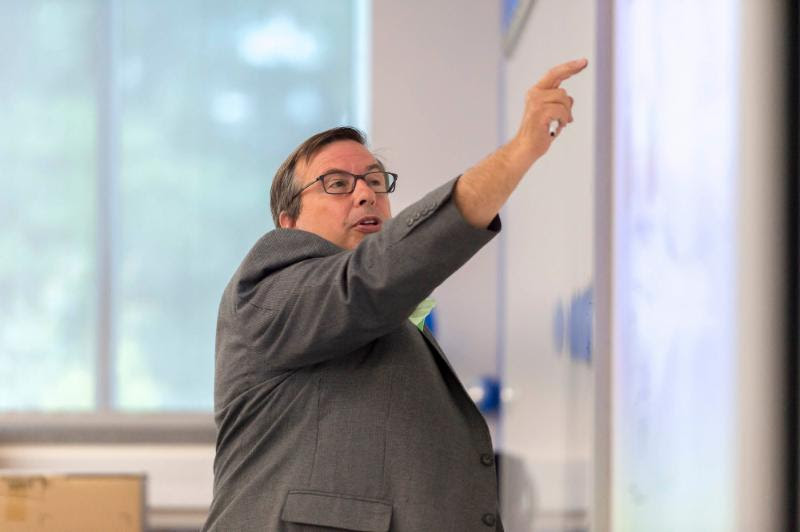 I'm Dr. John Harris, 1982 graduate of Saint Francis University, and now the Chair of the Engineering, Computer Science and Mathematics departments at SFU. But forty years ago this year I faced the same questions as you: "What should I major in at college? And what college?" Yeah I get it, I am old, but I still remember the fear I felt, the very real concern that I might make the wrong decision. It is a big decision. Huge, right?

Well, I had three major things going for me as a senior in high school: awesome parents that loved me and wanted me to go to a safe school where I could get a solid education, a really great math teacher at my high school and my Dentist; interesting mix. It's funny how some things just happen.


I am a first generation college student, yet my parents really supported me and wanted me to go to college. We didn't have a lot of money, so I worked hard to have good grades so that I could get a scholarship. I really liked math and science classes and took lots of them in high school. And I had that one special teacher who just made the classroom come alive, my math teacher. He really took an interest in me and one day asked me about what I wanted to do in life. And, just like you, I was like, "I am not sure." I liked so many things. I felt I could be a doctor, or a pharmacist, or an engineer, or an economist, or a physicist, or a writer, or ??? They all seemed like great ways to help people, change the world and make a difference, but how could I possibly choose? I am sure your list is probably different, but the choice is nonetheless hard, and scary.

This is where my high school math teacher gave me some sage advice. He said, "John, you should just major in math." Those words still ring in my ears. I looked at him thinking, math? I really love math, but major in math? I didn't want to be a teacher or a mathematician. He must have seen my questioning gaze, because he went on and said, "just start with math, because math keeps all your options open until you can decide what you want to do in life." He explained that if you start your freshman year taking calculus, you still have every door open to almost every career path. Almost every career path appreciates your ability to do math and sets you apart from others, helping your chances in getting a job. Once I was at the University, I could stay a math major or change my major after a few months or a year, and not lose a beat in the other majors, whether it is pre-med or engineering or economics or something else, I would have a year or more to decide. Wow, that really helped set my mind at ease.

But what school would I go to? Well now enters my dentist. Just let it be said that I have a few fillings, "deep molars" my dentist used to say. As circumstances would have it, I found myself at the beginning of my senior year at the dentist. I didn't know that he was also the former basketball coach at Saint Francis University, or that he actually had coached Maurice Stokes (sorry, a little SFU history). As I was getting ready to leave he asked me what college I was going to. I rattled off a couple that we had visited, upon which he asked if I had considered Saint Francis. Honestly I had not, but he shared with me that he felt SFU would be a great match for me. He painted a picture of a school that had professors that really cared, who knew you as a person, and where the professors actually taught the classes and not just graduate students. This did sound like what I wanted. But I was worried about the cost, who wouldn't? He assured me that SFU gives very good scholarships and that it would be competitive with other schools that I had mentioned to him.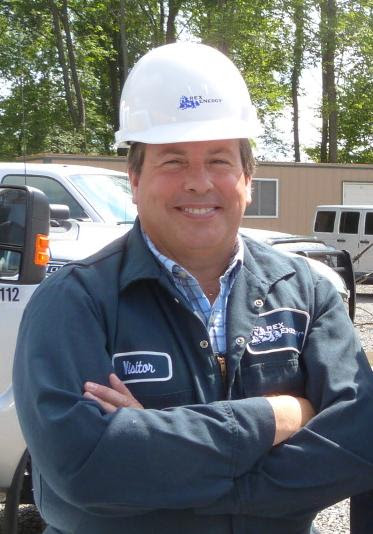 So long story short, my parents and I visited Saint Francis. I fell in love with the beautiful campus, had a great experience meeting the faculty, applied, got a great scholarship, and majored in math! Because of all the great support and teachers, I also double majored in chemistry as well. It still took me a couple years to figure out what I wanted to do with my life, but I chose to become a Nuclear Engineer after graduating from SFU. In fact, when I went to graduate school for Nuclear engineering, I got another scholarship, because I was a well-educated math major, compliments of SFU. My math teacher and dentist were both right. Math and SFU answered my fears and worries.

Well, now I am a Professor of Engineering at Saint Francis University, sharing with you my story. Your story is different and will be wonderfully unique. You don't have to be a math major, unless you want to be, but a little sage advice. If you are not sure what you want to major in at college, I encourage you to do the math. Take that calculus class your first semester if you can, and then do some soul searching. Talk with your professors, to other students, do a little research, and then choose your major. Just like my dentist encouraged me, apply to Saint Francis. A lot has changed since I was student, so many more opportunities and resources are available now. Yet the close personal experience you can have as a student here has not changed. There is such flexibility that allows you to change majors, double major,or even add a couple minors, it is up to you. 
If math isn't your thing, you can still write your story at Saint Francis University. SFU is the place where you can make a great story, where you can become that someone. You can become that someone here. Apply today to begin writing your story.