Saint Francis University's Commitment to Inclusivity: Creating a Welcoming Space for Jewish Students 
University Communications & Marketing | 10/27/2023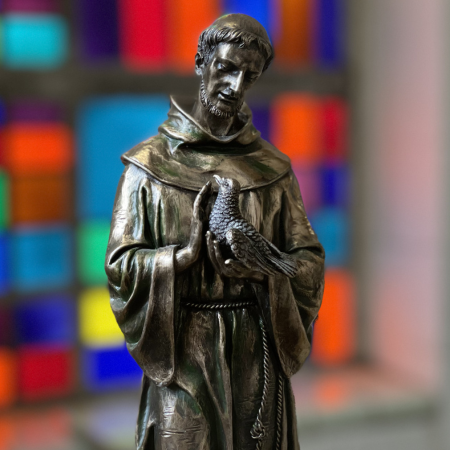 In response to the Hamas terror attacks on October 7th and in a spirit of Franciscan solidarity with our Jewish brothers and sisters, Saint Francis University is offering an expedited transfer process for Jewish students who may be experiencing or are in fear of antisemitic discrimination or violence at their current institution. 
Saint Francis himself urged each of us to recognize the divine presence, that is God, in each human being. Echoing the book of Genesis that, all human beings are created in the image and likeness of God, Saint Francis taught the way of peace, solidarity, and responsibility with our brothers and sisters. Therefore, when one group attacks another out of prejudice and hatred, we are called to respond with assistance and to be instruments of peace. 
It is with this intent, that Saint Francis University invites our Jewish brothers and sisters to join our community where you will be welcomed with open arms and a spirit of fraternal charity and respect. We pray that God may bless you and keep you in these troubled times, and may all who face such atrocities, find a welcoming and supportive home at Saint Francis. 
Students wishing to initiate the transfer process can either call or text Megan Mason at the University Admissions Office at 814-328-8773 or email transfer@francis.edu. 
Saint Francis University also proudly announces its commitment to a coalition of more than 100 institutions of higher education standing with Israel against the acts of terror perpetrated by Hamas in Gaza.  
For full details, please visit https://shorturl.at/mFHUZ