Editor & Publisher names SFU alumna on "25 under 35" list
Shields School of Business | 02/24/2023
Saint Francis University Alumna Anna Baughman made Editor & Publisher's 2023 list of "25 Under 35" inspired, passionate, and innovative young news media professionals. E&P recognized the 26-year-old editor for her promising work as the editor at Morrisons Cove Herald, Inc. in Martinsburg, PA.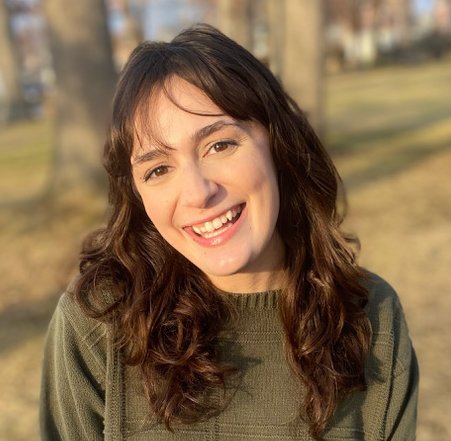 In her interview for the national magazine focused on the news publishing industry, Anna offered this advice to young professionals in the news industry. "Your team is essential. Whether you work in the office or the field, if you're working in the news industry, you're working with others. Learn from them, find out what they excel at, and ask for their advice." 
She continued, "Celebrate others' successes and remember to give credit where it is due. Communicate everything clearly, offer help often, and ask as many questions as possible." 
Anna graduated from SFU Summa Cum Laude in 2019 with a Bachelor of Arts in English and minors in Communications, Writing, and Women's Studies. She completed internships at the Altoona Mirror as well as Pittsburgh Magazine.  
She showed her passion for journalism and advanced writing skills as a student. She contributed her skills and time as the editor for the Saint Francis Troubadour.   
Now, Anna enjoys the flexibility that writing for a local newspaper gives her. She also emphasized that she loves getting article submissions from students and feels it is essential to include them.  
Saint Francis University Shields School of Business congratulates Anna on this fantastic accomplishment and wishes her continued success in her future endeavors!