ADMISSIONS & AID
Admissions Team
WELCOME
We Look Forward to Getting to Know You
Our admission counselors will guide you through every step of the admissions process to make your journey to Saint Francis as easy as possible.
MEET OUR TEAM
How do I Know Who My Counselor Will Be?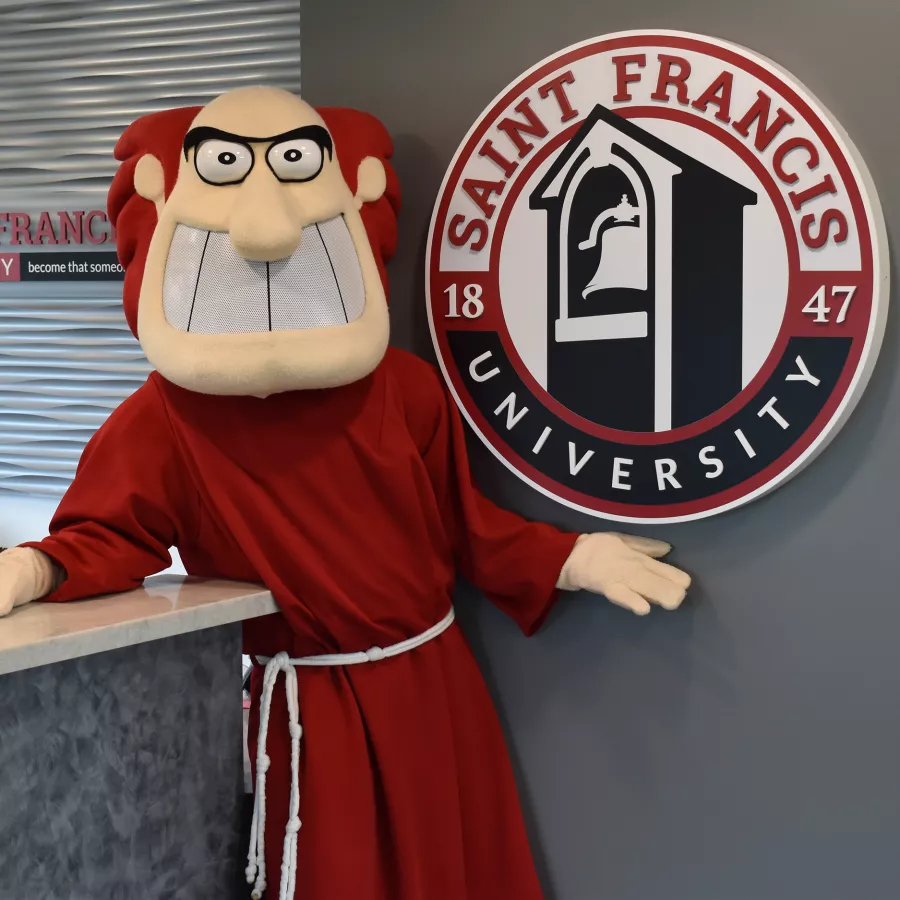 Each admissions counselor is assigned to a particular region. Get to know our team below and the region they serve. When you're ready to connect, start a virtual chat (or call/email/text—whatever you prefer!) with any counselor. And when you schedule your visit you will find our team in the beautiful, newly renovated Admission Welcome Center. We look forward to getting to know you!

Dr. Bobby L Anderson
Job title: Director of Admission
Email: banderson@francis.edu
Office: 814-472-3386
---
Mrs. Nikki Frederick
Job title: Director of Admission Operations
Email: nfrederick@francis.edu
Office: 814-472-3270
---
Ms. Victoria Ivock
Job Title: Associate Director of Admission
Email: vivockfrancis.edu
Call/Text: 814-328-8773
Recruitment Territories: Transfer & International Students
---
Ms. Kaitlyn K Kitchen
Title: Assistant Director of Admission
Email: kkitchen@francis.edu
Call/Text: 814-328-8943
Recruitment Territories: Pennsylvania Counties: Allegheny, Beaver, Butler, Cambria, Washington, Westmoreland
---
Ms. Michayla E Graves
Title: Assistant Director of Admission
Email: mgraves@francis.edu
Call/Text: 814-328-8976
Recruitment Territories: Pennsylvania Counties: Adams, Bedford, Berks, Bradford, Bucks, Carbon, Chester, Columbia, Cumberland, Dauphin, Delaware, Fayette, Franklin, Fulton, Greene, Huntington, Juniata, Lackawanna, Lancaster, Lebanon, Lehigh, Luzerne, Lycoming, Mifflin, Montgomery, Monroe, Montour, Northampton, Northumberland, Perry, Philadelphia, Pike, Schuylkill, Snyder, Somerset, Sullivan, Susquehanna, Tioga, Union, Wayne, Wyoming, York.
Other States/Territories: Alabama, American Samoa, Arizona, Arkansas, California, Connecticut, DC, Delaware, Florida, Georgia, Guam, Hawaii, Kentucky, Louisiana, Maine, Maryland, Massachusetts, Mississippi, Nevada, New Hampshire, New Jersey, New Mexico, New York, North Carolina, Oklahoma, Puerto Rico, Rhode Island, South Carolina, Tennessee, Texas, U.S. Virgin Islands, Utah, Vermont, Virginia, Washington D.C., West Virginia
---
Ms. Virginia Brough
Title: Admission Counselor
Email: vbrough@francis.edu
Call/Text: 814-328-4921
Recruitment Territories: Pennsylvania Counties: Armstrong, Blair, Cameron, Centre, Clarion, Clearfield, Clinton, Crawford, Elk, Erie, Forest, Indiana, Jefferson, Lawrence, McKean, Mercer, Potter, Venango, Warren. Other States/Territories: Alaska, Colorado, Idaho, Illinois, Indiana, Iowa, Kansas, Michigan, Minnesota, Missouri, Montana, Nebraska, North Dakota, Northern Mariana Islands, Ohio, Oregon, South Dakota, Washington, Wisconsin, Wyoming
"Saint Francis University is one of the most authentic and supportive educational environments you will ever find with a mission that is inspired by the life of St. Francis of Assisi, God's Troubadour. At Saint Francis University, you truly are called to discover and #BecomeThatSomeone you were always meant to be."
—Dr. Bobby Anderson