Dr. Rose Clark
Profile Image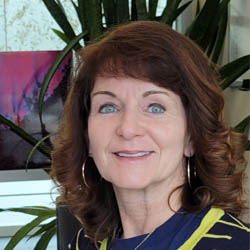 Position: Professor, Analytical Chemistry
Department: Biochemistry, Chemistry
Office: Science Center 208
814-472-3910
About Dr. Rose Clark
Education
B.S. in Chemistry, University of North Carolina, Wilmington
Ph. D. in Analytical Chemistry, North Carolina State University
National Science Foundation postdoctoral fellow, Pennsylvania State University
Biography
Dr. Clark and her students have made 105 research presentations and have 30 publications in various journals including, Journal of Chemical Education, Analytical Chemistry, Journal of Electroanalytical Chemistry, Langmuir, the Journal of Physical Chemistry, and the Proceedings of the National Academy of Science.
Dr. Clark was recognized for her teaching and research efforts with the 2011 Pittsburgh Regional Undergraduate Excellence Award and the 2004 National Iota Sigma Pi Centennial Award for Excellence in Teaching.
Dr. Clark has been a strong force in grant writing for teaching and research. She has obtained funding from the National Science Foundation, Alden Trust Foundation, Society for Analytical Chemists of Pittsburgh, Spectroscopy Society of Pittsburgh, American Chemical Society, and others. She has focused her efforts on improving undergraduate education through early introduction of students into research working with over 100 undergraduates in research.
Courses Taught
Chem121 and 122 General Chemistry
Chem251 Quantitative Analysis
Chem308 Forensic Chemistry
Chem303 Analytical Chemistry