Dr. Pat Farabaugh
Profile Image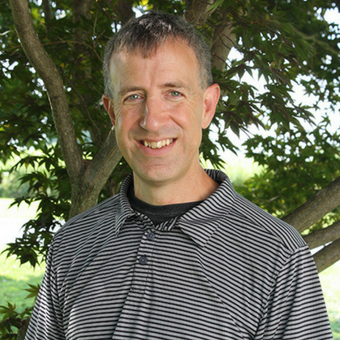 Position: Professor of Communications
Department: Communications
Office: Schwab 303
814-472-3188
About Dr. Pat Farabaugh
Education
Ph.D., Communications - Penn State University (2010)
M.E., Physical Education - Slippery Rock University (1999)
B.S., Communications Media - Indiana University of Pennsylvania (1993)
Biography
Pat teaches courses in media and politics, print, broadcast and digital media, publication layout and design, photojournalism, public speaking and mass communications theory. He teaches the Communications Program's capstone course, Multiplatform Storytelling.
Before joining the Communications faculty at Saint Francis in 2011, he taught at Penn State University and Indiana University of Pennsylvania. He worked in athletic media relations for 12 years before entering higher education and served as the sports information director at Saint Francis from 1999-2005.
He has written three books: Carl McIntire's Crusade Against the Fairness Doctrine (2010); 
An Unbreakable Bond: The Brotherhood of Maurice Stokes and Jack Twyman (2014); and Disastrous Floods and the Demise of Steel in Johnstown (2021).
Pat has also contributed to American Sports: A History of Icons, Idols and Ideas (2013) and his research has been published in multiple peer-reviewed academic journals. He has served as a peer reviewer for the Journal of Critical Studies in Media Communication and has served on multiple students' doctoral and honors theses committees.
He currently serves as co-chair of Saint Francis' Middle States Commission on Higher Education Self-Study Team and consults with various organizations on improving communication and connection in the workplace.
Pat is an active freelance print and broadcast journalist. He has written feature stories and opinion essays for numerous news sites, magazines and newspapers. He serves as the play-by-play announcer on webstreams of the Saint Francis football and men's basketball teams' home games.
He hosts a Saint Francis football coach's show that runs on sfuathletics.com. He previously hosted a Pittsburgh Steelers pregame show that aired on CBS affiliate WTAJ in Altoona. He has served as a freelance camera-operator for ESPN basketball game productions.
Pat has volunteered on mission teams that have visited the Dominican Republic and Haiti. In addition to his teaching responsibilities within the Communications Program, he also teaches a course in the University's General Education Curriculum that explores the political and cultural relationship between Haiti and the United States.
He and his wife, Jenna, reside in Indiana, Pennsylvania. He has three stepsons: Logan, Jameson and Ethan.