Shields School of Business
Master of Arts in Strategic Leadership (MASL) Degree
introduction
Earn your Online Master of Strategic Leadership at Saint Francis University
The mission of the accelerated Master of Arts in Strategic Leadership program is to develop transformational leaders, who are capable of positively influencing others and establishing respectful and productive organizational cultures while guiding successful and sustainable long-term organizational strategies. Students in this program come from a broad variety of educational backgrounds and careers, and share the goal of discovering their leadership potential as well as developing a strategic mindset for success.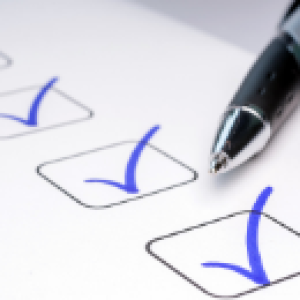 accelerated 30-credit online master's program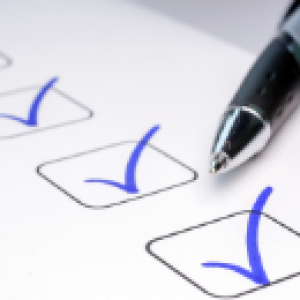 contemporary leadership curriculum taught by talented professors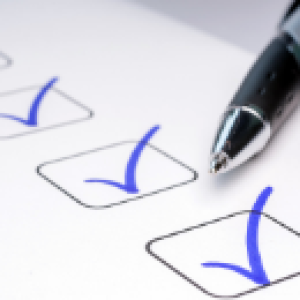 opportunities to tailor the program to your needs
Strategic Leadership PROGRAM LEARNING EXPERIENCE
Designed for Working Professionals
Offered online
This accelerated 30-credit online master's program, offered through the Shields School of Business, focuses heavily on the development of soft management skills and new leadership perspectives. The program is a great fit for working professionals, who work in public and non-profit organizations, such as in public administration, health care, higher education, and social services.
What you will experience:
A flexible and engaging curriculum design that allows for some customization.
Talented and experienced faculty who are supportive coaches on your path to becoming a better leader.
Online classes for people on the go; courses are packaged in 7-week modules.
Small classes with great peer-to-peer networking opportunities.
CURRICULUM & COURSES
What You'll Learn in the Strategic Leadership Program
The Master of Arts in Strategic Leadership program consists of eight required core courses, plus two elective courses drawn from any five of the following areas: executive leadership development, human resources, managing organizations and processes, healthcare management, and sports management.
Program format
Flexible, affordable, and convenient in online format
Contemporary leadership curriculum taught by talented professors
Customizable curriculum beyond the core courses
Competency-based individual student learning outcomes
No standardized entrance exams
Only 10 courses
No master's thesis
outcomes
Gain your compass for becoming a more effective leader.
Upon successful completion of the master's program, you will:
Discover your preferred leadership style and further develop it so that you can advance your career and broaden your influence at work.
Develop a mindset for strategic thinking that is necessary for organizational growth and change.
Foster interpersonal and organizational communication skills.
Assess personal and organizational values and ethical decision-making through the lens of servant leadership.
Become an analytical thinker by developing the critical thinking and problem-solving skills necessary for assessing organizational opportunities and leading change.
Get started on your Saint Francis Master of Arts in Strategic Leadership application today.
Department of Business Administration
Experienced Faculty
The faculty members in the Shields School of Business are an advantageous mix of accomplished practitioners and academicians experienced in teaching adult learners. They teach subjects within their areas of professional expertise and represent the best blend of theoretical and practical knowledge appropriate to professional graduate education. Guest speakers and site visits augment the instruction in several courses to enrich the value of the program.
Dean of the Shields School of Business
Dr. Randy Frye
Email: rfrye@francis.edu
Phone: 814.472.3041
FAQs
Frequently Asked Questions About Strategic Leadership at Saint Francis University
What are the admission requirements for this degree

Admission Policy for Degree Seeking Students

An application with two essays and a $30 fee
Two letters of recommendation 
Current resume  
Official transcript(s)

International students need to submit TOEFL or IELTS scores Acceptance to the program will not be extended until all of the admission materials, including official transcripts, have been received and reviewed by the Graduate Business Programs Director. A letter of acceptance will be sent to students who have met admission requirements. Registration for the first courses will follow and be a collaborative endeavor between the students and their academic advisor.

The requirements for admission to the M.A. in Strategic Leadership include:

A minimum grade point average of 2.8 from an accredited university or college.
A preference for 3 to 5 years of professional experience.
Someone who is a current organizational leader or one who aspires to lead. 

Is financial aid available?

Please contact Financial Aid to discuss student loan options at  FinAid@francis.edu or (814) 472-3010.

How much does the MASL cost?

Tuition

30 credits of course work @ $875 credit (subject to change)
Total program tuition cost:  $26,250
Limited scholarship funds are available upon request to qualified candidates

Fees

One time graduation fee $195 (subject to change)

Additional Information

A total of 6 graduate credits may be transferred into Saint Francis University, and twenty-four  (24) credits must be completed at the University.

Total tuition and fees for Master of Art in Strategic Leadership $26,250 + $195 graduation fee (payable whether or not the student attends commencement).

Currently, there are no other fees associated with admission as a student in the Master of Art in Strategic Leadership.  Although courses will utilize some online resources, students are required to purchase course textbooks.

 

Can I take this program if I am on a F-1 Student Visa?

Unfortunately, no. This program is classified as fully online and does not meet the criteria for F1 Visa holders.