Franciscan Studies, Theology, and Applied Ethics
What is Franciscan Studies, Theology, and Applied Ethics?
The Department of Franciscan Studies, Theology, and Applied Ethics (FTAE) exists in order to guide students through the consideration of life's fundamental and ultimate questions, such as:
Does God exist?

How do we assess competing faith claims about God?

Did Jesus really rise from the dead?

Can we distinguish between good and evil human acts?

Is there an ultimate purpose to human life?

Is there life after death?
Our faculty are experts in theology and philosophy. We teach core courses on St. Francis of Assisi and Catholic theology, Philosophy, and Ethics. We also provide upper-level electives, teach in Campus Ministry's Alta Via program, and run the Wolf-Kuhn Ethics Institute.
Why study FTAE?
Our courses are designed to give students
an understanding of the facts of the Catholic, Franciscan theological, philosophical and ethical traditions,

the analytical thinking skills that are needed to think thoroughly about life's greatest metaphysical and moral questions.
---
Students who complete our courses will be intellectually prepared to devote their lives to the truths that matter the most: the truth about God, the sanctity of human life, the goodness of creation, and the eternal destiny to which the human person is called.
St. Francis of Assisi abandoned the pursuit of worldly glory in order to seek God and to serve Christ in his least brothers and sisters (Mtt. 25:40). Inspired by St. Francis' example, our classes teach students how to pursue God through faith and reason as well as through the practice of loving service to their neighbors.
Through their FTAE courses, students are prepared to serve God and neighbor in whatever profession they enter. Our department ensures that the medical, scientific, business, political, and artistic leaders of tomorrow have been well formed in the theological, philosophical, and ethical values of the Catholic and Franciscan traditions.
Our Catholic & Franciscan Character
St. Francis of Assisi dedicated his life to knowing and serving Jesus Christ, the crucified and risen Lord. Christ called St. Francis to rebuild his Church through preaching and works of mercy. St. Francis drew strength for his mission from devotion to the Eucharist and a life of prayer.
Following St. Francis' example
Our faculty strive to serve Christ and rebuild the Church through teaching and scholarship that is animated by the Eucharist, prayer, and fidelity to the Catholic Magisterium.
As a sign of our commitment to the Church's faith and in fulfillment of Canon Law, all of our full-time faculty pursue the Mandatum from the local bishop.
Experienced faculty who love to teach
Our faculty are dedicated teachers and scholars with expertise in a variety of areas, such as: natural law and moral theology; epistemology and proofs of the existence of God; Scripture and Christology; the life and legacy of St. Francis of Assisi, etc.
We invite you to explore our faculty bios below and to get in touch with us in order to learn more about our department.
Dr. Arthur Remillard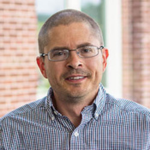 aremillard@francis.edu
Professor of Religious Studies and Department Chair
---
Dr. Daniel Waldow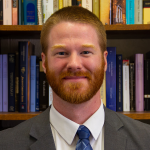 dwaldow@francis.edu
Assistant Professor of Theology
---
Dr. Tyler McNabb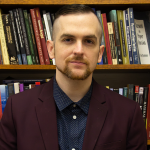 tmcnabb@francis.edu
Associate Professor of Philosophy
---
Dr. Brian Besong
bbesong@francis.edu
Associate Professor of Philosophy
Student Testimonials