Explore Theatre at Saint Francis University
The Theatre program at Saint Francis University creates a unique avenue for students to learn and grow in their theatrical abilities (both on stage and behind the scenes). Our program has a 50 year history at the University with thousands of proud SFU Theatre Alumni.
At least one theatre production each semester
Open to all students
Production ranges from musicals and dramas to comedies and original works
Offered: On-Campus
Whether you want to be in the spotlight, sew a costume or swing a hammer, be part of theatre at Saint Francis!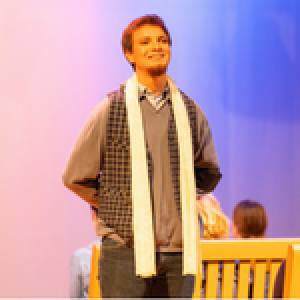 be part of our theatre from your first day here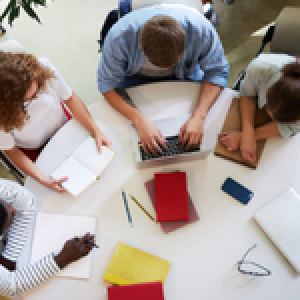 enhance your collaboration skills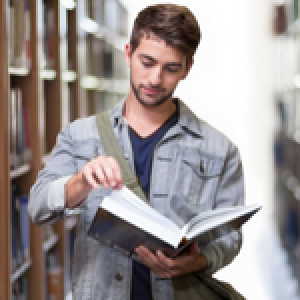 gain valuable experience for almost any major
The SFU Learning Experience
Choose your path within our Theatre Program
Fine Arts Minor (Theatre Emphasis): Those looking for an in-depth music experience may pursue a Fine Arts minor.
Courses such as Design, Acting, Performance and Production, Educational Theatre, and more are available.
Students have the option to explore building a self-designed program that complements their major.
This minor is open to all majors.
---
General Education: The Fine Arts is a vibrant part of the university's core curriculum and students of all majors can choose visual arts courses to meet these requirements.
The Connors Family Fine Arts Center
future home of the Resinski Black Box Theatre
A new home for Theatre, Music, Visual and Performing Arts is
COMING SOON!
A grassroots effort by a passionate group of theatre alumni is underway to construct the Resinski Black Box Theatre, to be named after beloved director and drama professor Kenny Resinski, and his wife Bonnie who continues the Resinski legacy at SFU.
JFK Student Center
Many SFU alumni consider the JFK Student Center nothing short of sacred because they spent so much of their college life creating art in this space.
The JFK Center features a large auditorium for live music, comedy, and theatrical performances. The auditorium has been the backdrop for generations of productions at SFU.
Ready to learn more about pairing a fine arts minor with your desired major?
Fine Arts Faculty
Developing the artistic spirit within all
Our Fine Arts faculty are established in their fields with multiple teaching awards, artistic and academic accolades, and even multi-platinum selling records. Yet, their biggest accomplishment is to help students discover a hidden passion for the arts.
Director of Center for Fine Arts, Director of Music and Wellness, Director of World Drumming Ensemble, Assistant Professor Music:
Mr. Jim Donovan, jdonovan@francis.edu
814.472.2866