Study Away Program Featured in Our Sunday Visitor
University Communications & Marketing | 03/06/2023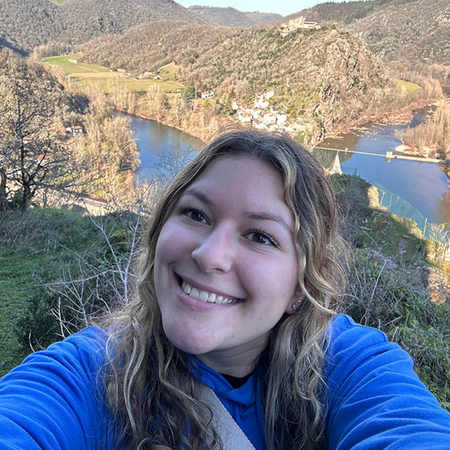 Studying abroad can be a life-changing experience. It provides an opportunity to immerse oneself in a different culture, gain new perspectives, and develop valuable skills that can be applied in both personal and professional life.

Saint Francis University gives students the opportunity to feed their desire to explore and learn beyond the walls of a classroom, all while deepening their Catholic faith.

The Saint Francis University Study Away Program was featured in Our Sunday Visitor Friday, February 24th, 2023. The article included a picture of Una Banovic, a senior at SFU, studying in Ambialet, France.

Banovic is one of 11 students who embarked on a three-month semester long program, immersing themselves into the culture of France. Students will be traveling to Albi, Toulouse, Paris, Barcelona, and more as they will also be visiting several cathedrals.

According to the article, director of the Office of Study Away Leona Horner states, "Studying abroad is a priceless experience that not only helps students learn about new places and cultures, but they meet new people and gain a global perspective while having so much fun. Students learn to adapt, expand their communications or foreign language skills, and grow outside of their comfort zone."

The Study Away Program offers semester-long experiences as well as short-term programs, traveling to places like London, The Galapagos Islands, St. Lucia, Costa Rica, Europe and more! If you are interested in learning more about each program, requirements, and/or how to get started, please visit the Study Away webpage.

Read the full Our Sunday Visitor article here.