Dr. Suzanne Black
Profile Image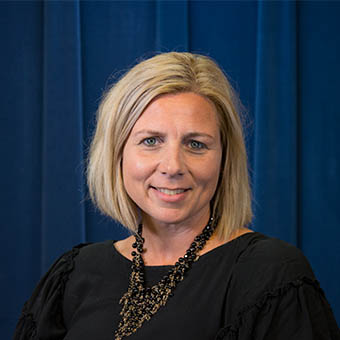 Position: Clinical Associate Professor of Social Work
Department: Social Work
Office: Library 314
814-472-3091
About Dr. Suzanne Black
Education
DSW, University of Pennsylvania
M.S., Social Administration - Case Western Reserve University
B.S., Social Work - Saint Francis University 
Biography
Suzanne Black is a 1997 graduate of Saint Francis University with a bachelors of Social Work. She completed a Master of Science in Social Administration, with an emphasis in management from Case Western Reserve in 2002.
She has worked as a social worker in a variety of settings including, acute care, long term care and home health. Her area of interest is in geriatrics and hospice/cancer care.
For the last 10 years she has worked in higher education, 8 of those years were at Saint Francis University and most recently she taught at Taylor University in Upland, Indiana. She has presented both nationally and internationally on a variety of peer reviewed topics concerning: exploring the value of the international experience, community organizing, teaching social work from a distance, and understanding and advocating for the geriatric population. In 2011, she awarded the Swatsworth and Coleman awards at Saint Francis University.
She is married to Scott, and together they have two children. As a family they enjoy camping, kayaking and traveling.