Dr. Carrie Beebout MPAS, PA-C
Profile Image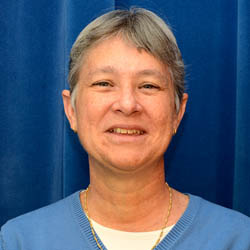 Position: Department Chair/Program Director; Associate Professor
Department: Physician Assistant Sciences
Office: Sullivan Hall 104 PA Office Suite
814-472-3135
About Dr. Carrie Beebout
Office Hours: Department office hours are from 8:00 AM – 4:00 PM Monday-Friday. Specific office hours are variable, but appointments can be made by emailing me.
Education
Doctorate of Psychology (PsyD), California Southern University
2007 Master of Physician Assistant Sciences, Saint Francis University
1999 Bachelor of Science, Excelsior University, Cum Laude
1998 Associate in Arts, Monterey Peninsula College and Defense Language Institute, Cum Laude
1995 Associate of Applied Science, Community College of the Air Force
1993 Associate in Arts, University of Maryland, European Division, Cum Laude
Biography
Dr. Beebout was hired as a full-time faculty member at Saint Francis University in the Department of Physician Assistant Sciences in 2012. Prior to becoming a full-time faculty member, Ms. Beebout served as an adjunct instructor for five years, lecturing on various medical topics and well child curricular content. She was especially instrumental in facilitating small group experiences with case-based learning scenarios. She also served as a clinical preceptor at the pediatric practice where she worked. As a full-time faculty member, her primary role is that of the Academic Coordinator who manages all aspects of the didactic year of the curriculum. Her primary teaching responsibilities include the pediatric curricular content in both the medicine modules and the well child course. 
Dr. Beebout maintains certification as a physician assistant through the National Commission on Certification of Physician Assistants (NCCPA) and is licensed within the Commonwealth of Pennsylvania. Ms. Beebout has been inducted into Pi Alpha National Honor Society for Physician Assistants and Psi Chi National Honor Society for Psychology. She is a fellow member of the American Academy of Physician Assistants and the Pennsylvania Society of Physician Assistants. In 2014, Ms. Beebout was the recipient of the Physician Assistant Education Association's New Faculty Award. She continues to practice on a part-time basis in the general pediatric outpatient setting and also has experience in emergency medicine. 
Dr. Beebout is a decorated combat veteran, having served over 20 years in the United States Army. She first grew to love teaching and training soldiers while serving as an Advanced Individual Training Instructor and Drill Sergeant. Prior to retirement from the military, Ms. Beebout deployed to Kuwait and Iraq in support of Operation Iraqi Freedom. Her military awards include the Army Meritorious Service Medal, Defense Meritorious Commendation Medal, Army Commendation Medal, Joint Service Achievement Medal, Army Achievement Medal and Air Force Achievement Medal.