Division of Professional Studies
Online Interdisciplinary Healthcare Studies, Bachelor of Science
Introduction
Earn a Transfer-Friendly Online Interdisciplinary Healthcare Studies Degree from Saint Francis University
The Bachelor of Science in Interdisciplinary Healthcare Studies is an online degree completion program designed to provide an accelerated degree pathway for students interested in pursuing an undergraduate degree in health and science.
Offered: On-Line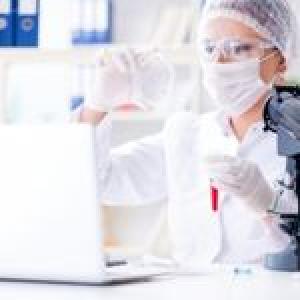 Incorporates a solid health and science core with a general education curriculum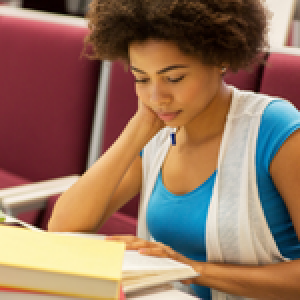 100% online degree completion program
The SFU Learning Experience
Interdisciplinary Healthcare Studies the Saint Francis Way
The Interdisciplinary Healthcare Studies program at SFU qualifies as a degree completer for students seeking an accelerated pathway in obtaining an undergraduate degree in health and science.
Through this program, students will have the opportunity to:
maximize their prior college-level course work or associate's degree in science or health care or a related field;
transfer any military credits in the pursuit of a bachelor's degree.
Completion of this program will prepare students to pursue a graduate professional healthcare degree, enter the workforce, or advance in their career.
CURRICULUM & COURSES
What You'll Learn in the Interdisciplinary Healthcare Studies Program
This program incorporates a solid health and science core with a general education curriculum reflecting the goals of Franciscan Higher Education.
Degree Paths

Learning Outcomes
Degree Path

---

Estimated Completion Time:

Typically 3 to 5 years of part-time study

Student Learning Outcomes:

Students will appreciate the values of an interdisciplinary approach to health care.
Students will think critically as they address health-related issues.
Students will communicate effectively in verbal and written formats.
Students will employ moral and ethical decision making as a health professional.

Experienced faculty who love to teach
Division of Professional Studies Faculty
Degree and certificate programs offered through the Division of Professional Studies are taught by an advantageous mix of accomplished SFU faculty and industry experts who are passionate about teaching adult learners.
In our online courses, you will find faculty who:
bring real-world expertise into the classroom.
tailor their online courses to best deliver the subject matter.
are trained in effective online teaching styles and technology tools.
Career Outlook in Interdisciplinary Healthcare Studies
As a graduate with an Interdisciplinary Healthcare Studies degree, you can work in such fields as:
Clinical Occupations
Social and Human Services
Wellness
Education
Health Promotion and Management
Pharmaceutical/ Medical Sales
FAQs
Frequently Asked Questions About Interdisciplinary Healthcare Studies at Saint Francis University
What are some of the companies that have hired SFU graduates on this program?

Some of the companies that hire our graduates include:

Agencies (local, state, federal)
Non-governmental Organizations
Community Health Clinics/ Centers
Social Service Agencies
Wellness Centers
Health Charities/Foundations
Research Institutes/Labs 
Group Homes 
Correctional Facilities and Many More!! 

Will the program provide me the prerequisites for graduate studies?

Students intending to pursue a graduate degree should check into the program's requirements and any prerequisites so appropriate electives can be taken